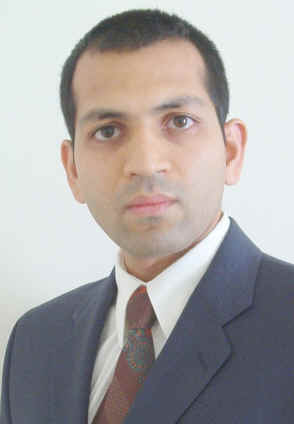 Asim Tewari is G.K. Devarajulu Chair Professor in the Department of Mechanical Engineering and head of the National Center for Aerospace Innovation and Research (NCAIR) at Indian Institute of Technology Bombay, Mumbai. Prior to this, he was a staff researcher at General Motors, Global R&D center in Bangalore. He graduated with a B. Tech degree from IIT Kanpur followed by MS and Ph.D. from Georgia Institute of Technology, Atlanta, USA. After his doctorate, he was briefly with the National Aerospace Laboratories, Bangalore. Subsequently, he joined IIT Kanpur, where he served as an assistant professor before joining General Motors Global R&D center in Bangalore.

At IIT Bombay he has been instrumental in setting up the National Center for Aerospace Innovation and Research and Center for Technical Textiles. He has also been co-investigator in Biomedical Engineering and Technology (Incubation) Centre and Center for excellence in Steel technology. He has established several advanced state-of-the-art facilities including advanced machining excellence cell, fiber composite research laboratory, 4D x-ray microscopy laboratory with capabilities of in-situ thermo-mechanical deformation, an experimental lab for thermo-mechanical simulation and Nano-characterization texture laboratory. He has also established a research group in smart manufacturing, machine-learning, data-analytics and IoT for various sectors including manufacturing, transportation, and defense.

His personal area of research is in mathematical models for microstructural-mechanics. He has over 100 international journal & conference publications and 10 international patents. His pioneering work in 3D microscopy has been widely cited, including reproduction in ASM handbooks. He is on the editorial board of several international Journals including Metallurgical and Materials Transactions and Image Analysis & Stereology. He is an advisory committee member for various national & international research boards and has won several awards and recognition for his research and teaching.